Brother Riff Ratt
Osiris is a 3-year-old Dutch Shepherd dog. Several Thanksgivings ago, when he was a tiny little puppy, he was found abandoned in a parking lot by a kind soul who placed him in a foster home . . . that became his forever home.
Riff Ratt is a 4-month-old fancy rat. Riff Ratt was living his last days at a reptile food supply store when Osiris' owners saw him, and it was love at first sight. So they brought him home and bottle fed the tiny baby whose eyes weren't even open yet.
What these humans didn't know was whether their rescue pup would take to an outsider, especially an outsider who happens to be a rat.
But, apparently, the two must've sensed that they'd both been given a second chance at life, and they bonded. Now they LOVE each other and live as one big happy family in Chicago, Illinois.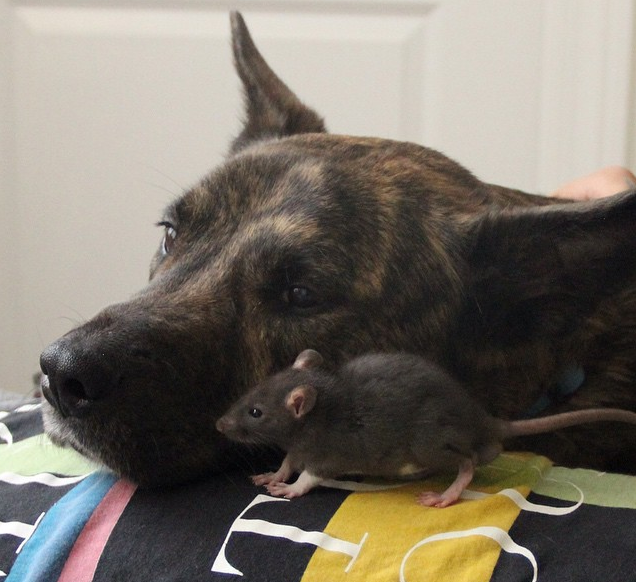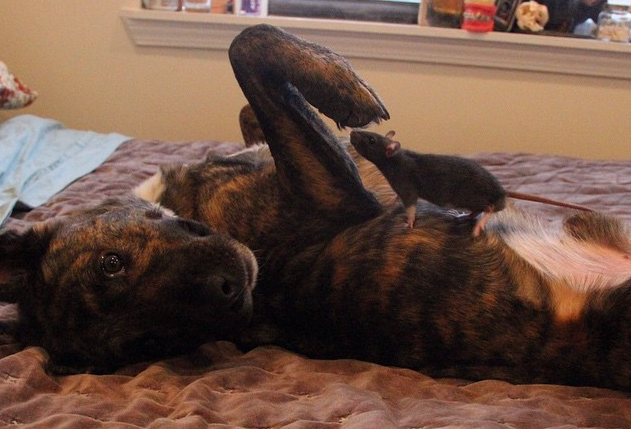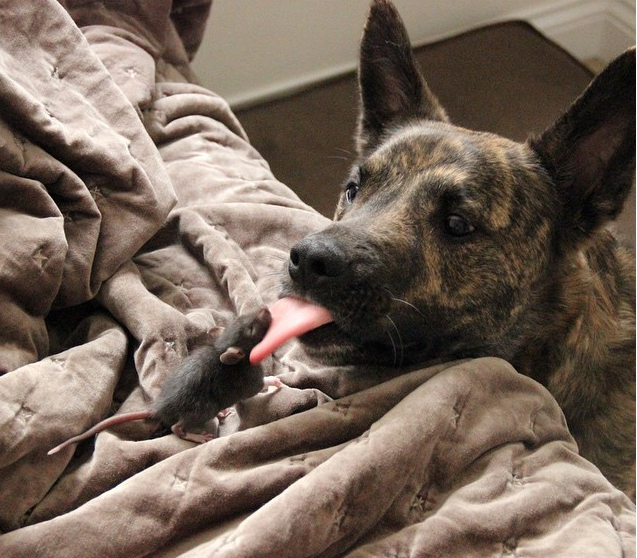 We just love how these folks took in 2 rescued animals and gave them such a loving home. And seeing these two unlikely BFFs have so much fun together just put the biggest smile on my face! :)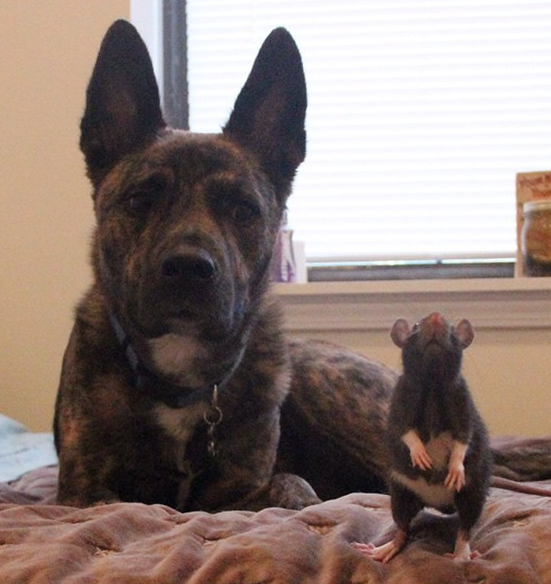 Thanks for sharing your story. (You can learn more about Osiris & Riff here.)
Check out 45 more unlikely animal friendships!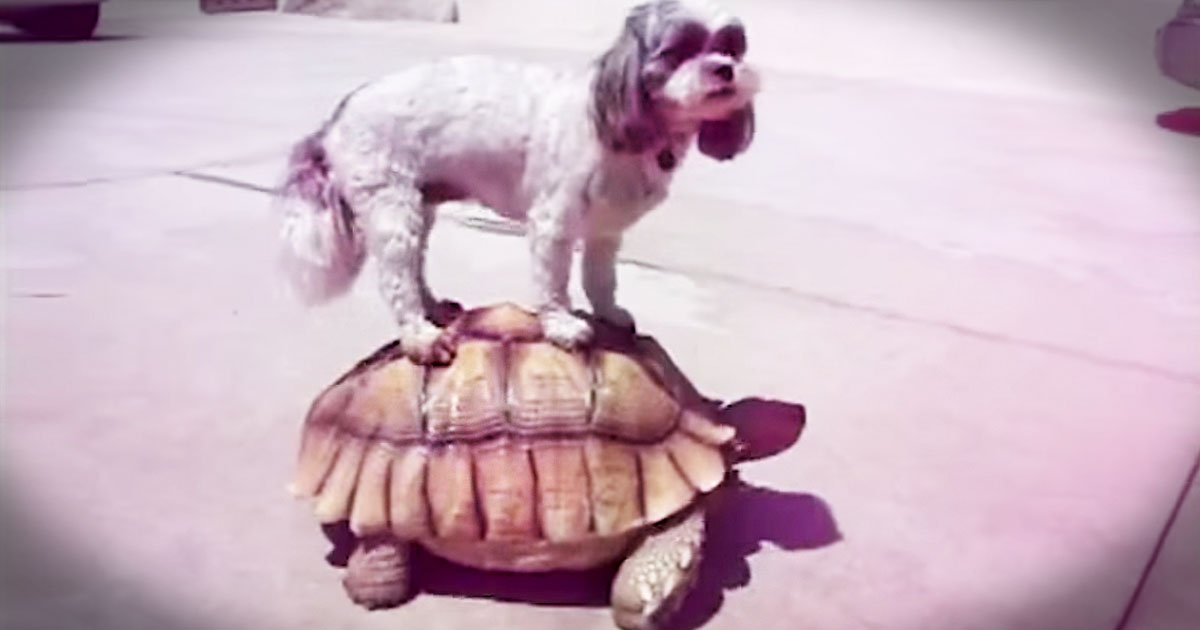 HT: GodUpdates
Kind strangers save this kitty...what it did next stunned everyone!