7 Angels In Heaven
Lindsey and Steve Justice met in college at Wake Forest University in North Carolina. Lindsey played soccer and Steve played football. To hear Steve tell the story, he noticed Lindsey first. Their home is full of love for each other and God. They openly pray with each other which will be critical for what was about to come their way.
After being married for just 5 years, the couple has 2 beautiful young girls and hoped to keep adding children to their household. But, as fate would have it, they experienced extreme joy and then sadness, leaving them heart broken.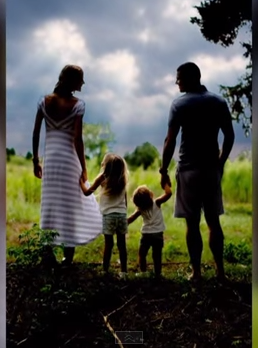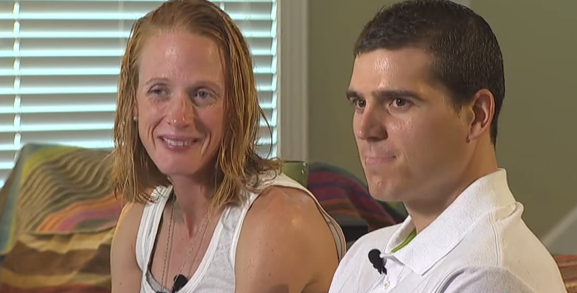 As the couple planned on having a third child, Lindsey learned that she has PCOS (Polycystic Ovary Syndrome) making it very difficult for her to get pregnant. After taking fertility drugs for months, she finally had good news for her husband.
On Steve's 30th birthday, she wrapped her positive home pregnancy test and gave him the best gift of all! An angel on the way! :)
"From that point on, it was like a wild ride," Lindsey shared.
As her pregnancy progressed, her doctor determined she was carrying as many as 7 babies and asked the couple to consider "selective reduction" terminating some of the babies in order to give the others a better chance for survival. As devout Christians and without even looking at each other, they both said "no."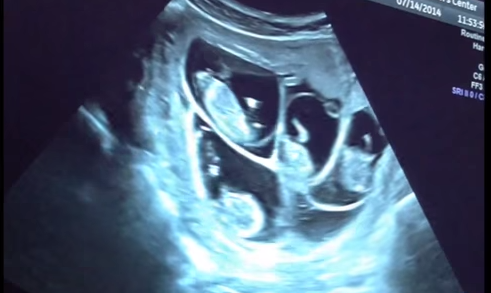 Sadly, at 12-weeks, one passed away leaving this couple with 6 baby girls. They were still filled with joy and had baby blankets made stitched with each of their names. The first letters of their names spelled "Messiah" along the edge of each colorful blanket.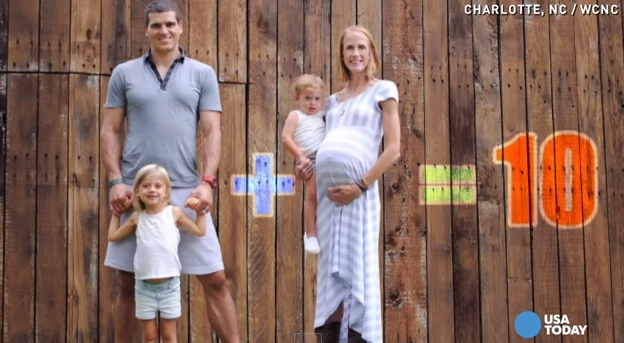 Then one day, at week 21, Lindsey knew something was wrong. She felt contractions and knew this was too soon. As they were admitted into the hospital, the doctors proceeded to have Lindsey deliver each baby. The mood in the room was one of sadness as they realized that none of the babies were going to survive beyond just a few hours.
"We are broken; we are in deep mourning; we held each one of our six girls."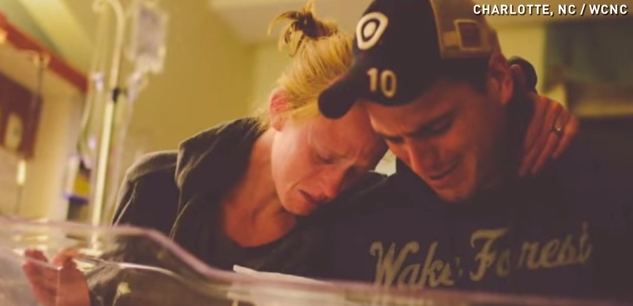 Heart broken and still working through their pain, the couple honors each baby girl at night. Each blanket with their daughters' names remains at the foot of their bed and each night, they choose one to sleep with.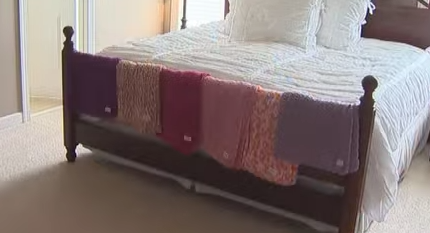 "Love the Lord your God with all your heart and with all your soul and with all your strength." Deuteronomy 6:5
To watch Steve and Lindsey share their story, click below.
HT: GodUpdates
After 4 years of loss and heartbreak, this couple just got a miracle!